Giveaway Time!
on
February 6, 2013
at
4:01 pm
Since you guys are great, I gonna do another giveaway for you all!  This time, it's going to be for a signed print for that one comic about the party nap!  This one!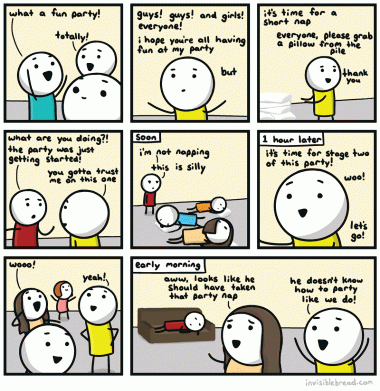 All you gotta do is sign up for the giveaway using the widget below and Like that comic on Facebook!  Super easy!  You don't even have to worry about shipping either because that's part of winning too!
You gotta be at least 18 to enter.  Good luck!
Powered by Wordpress Plugins - Get the full version!