The stuff I drew for you guys!
on
June 11, 2011
at
4:08 pm
Remember about a week ago when I asked for drawing requests from everyone?  Well here are all the drawings I've been able to do so far, now all in one place!  I drew a lot more than I realized and still plan to draw some more up when I have some time!
Chris D: 5 guys hitting a bear-shaped pinata with baseball bats at the same time, whilst wearing fancy hats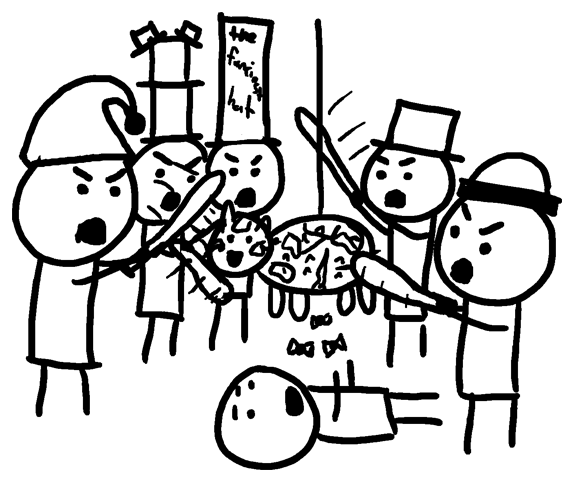 Rory: The concept of time.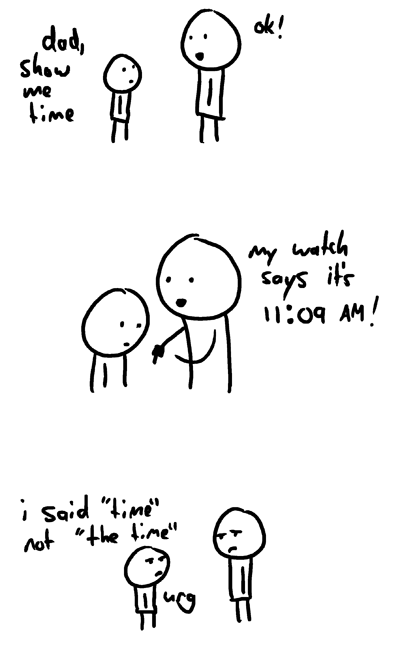 This one resulted in a mini-comic about the concept of time.
Aaron: Jesus on a Dinosaur (dealer's choice) wielding an AK-47.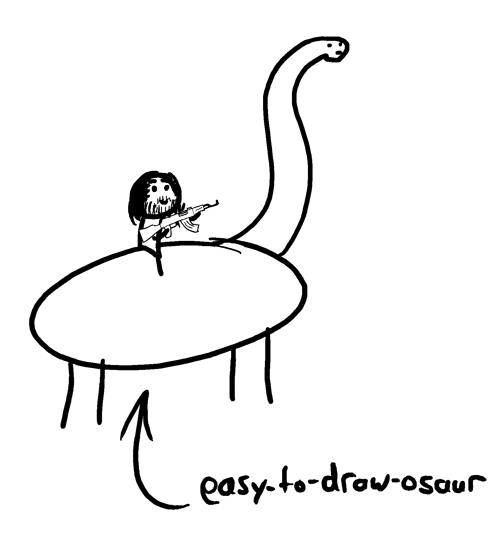 @Zeusandhera: A Boston Terrier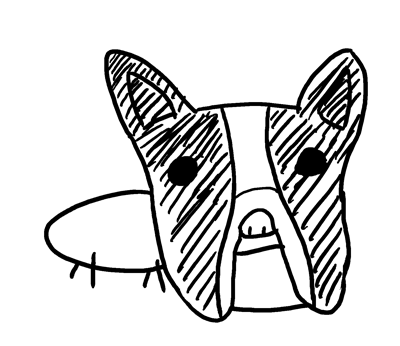 I gotta tell ya, he ended up being a very jowly doggie.
pom5: A guy jumping over the Grand Canyon on a flaming skateboard!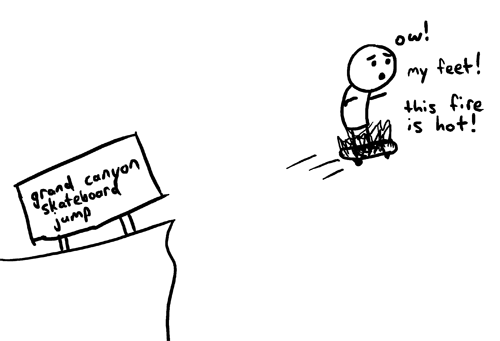 M..: A sandwich eating a person.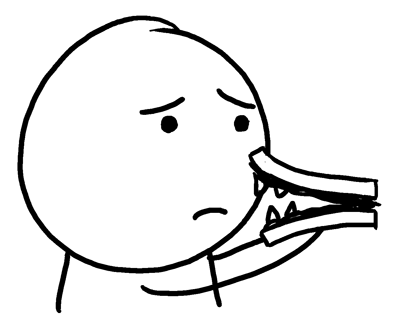 Nate: Can you draw a tall bald person sitting in front of a laptop reading one of your comics? (No real life parallels here)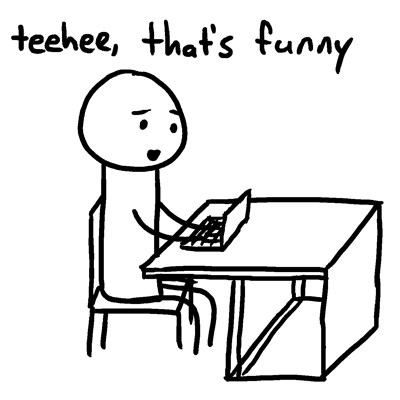 acce245: Rule 34 on fancy hats.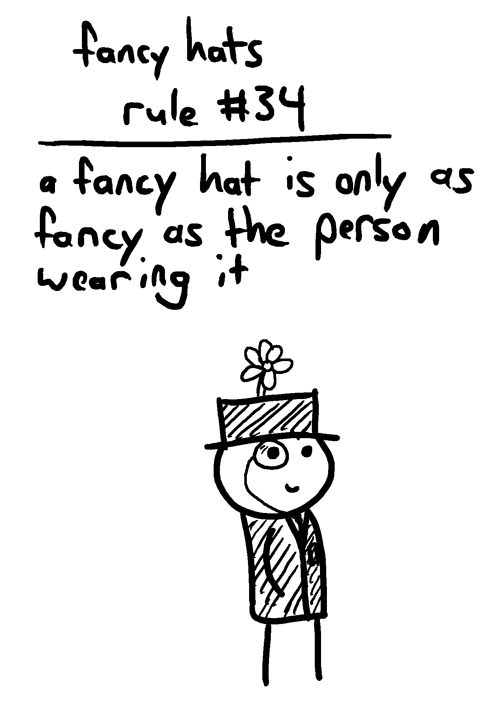 Internet rule #34 is "if it exists, there is porn of it", but I really didn't wanna draw any porns, in case you were wondering!
Dan: An apricot riding a bull yelling "I'M A BUCKING BRONCO!"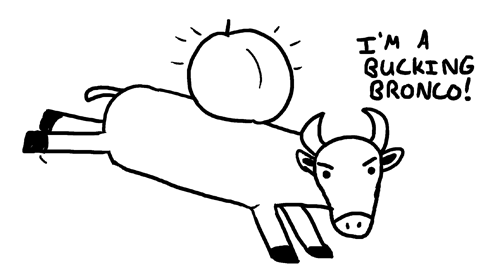 καtrmr:  A smartphone-dressed man trying to solve a real difficult metal wire puzzle.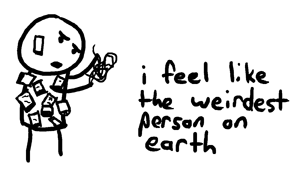 douglas: The happiest man in the world.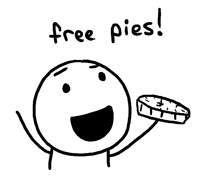 Thomas: This guy doing something awesome. http://i53.tinypic.com/2hnb3np.jpg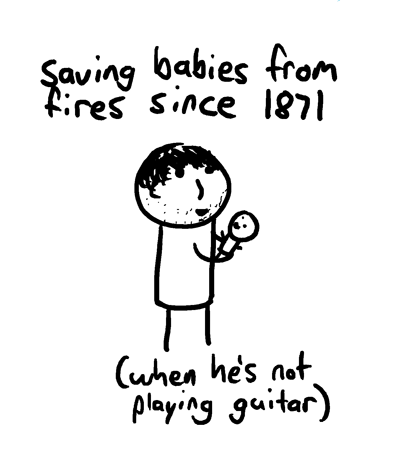 VixxyVix: a tiny dog trying to eat a giant marshmallow.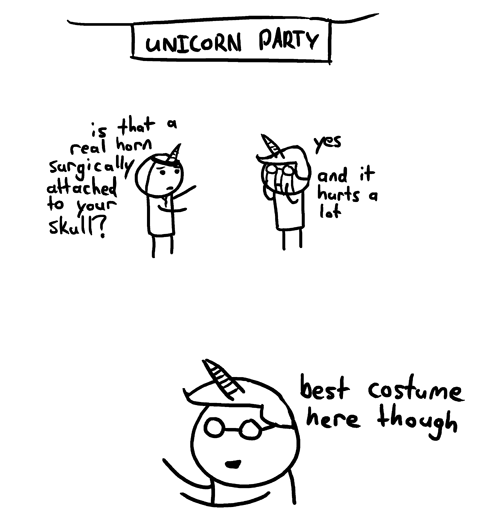 I drew and wrote this little mini-comic in the style of Timothy Winchester's webcomic, People I Know.  He draws tears like waterfalls coming out of eyes, in case you were wondering what was going on there =)
SarahSJE: a donut for #nationaldonutday!
I tried doing art to the donut!
Henk: A banana eating a monkey!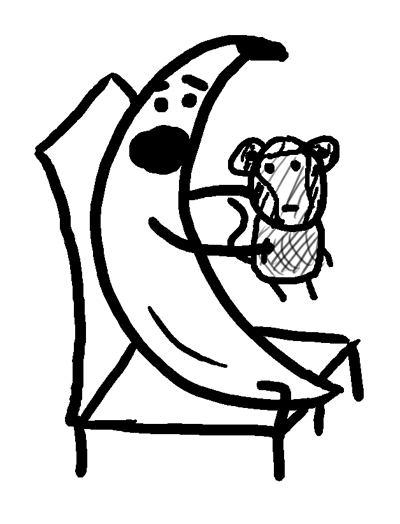 Joe: A blind astronaut playing the guitar in space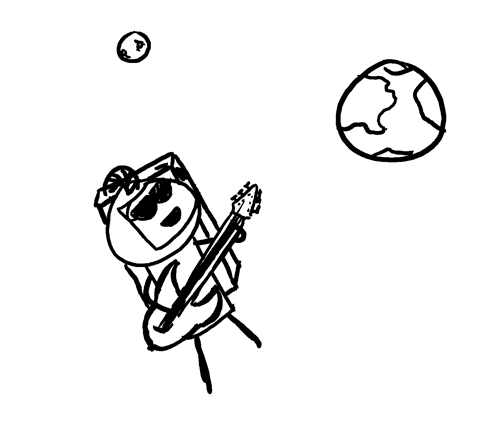 I called this image "Astrojams" and made his guitar in the shape of a rocketship.
Michael: This girl as a crazy cat lady: http://a2.sphotos.ak.fbcdn.net/hphotos-ak-snc6/25…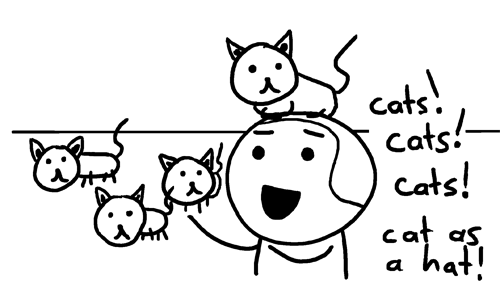 SexyNinjaMonkey: Draw a SexyNinjaMonkey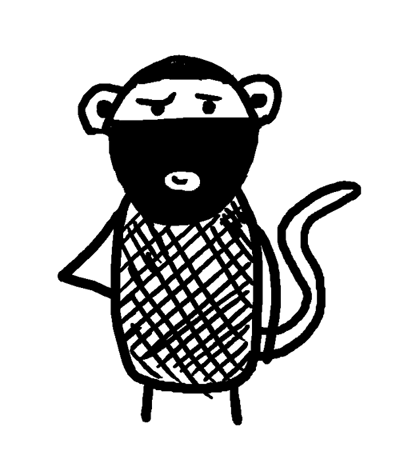 And that's all of them for now!