on
August 21, 2012
at
6:00 am
Love that stuff.  And yup, I'd say it can expire.  It just takes a very long time.  I know this is true because I accidentally ate a whole box that was pretty old and… yup, bad stuff happened.
Also, are you interested in reading some awesome comics from an awesome dude?  Then read some Loading Artist!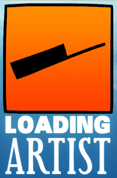 Here's one of my faveys.
↓ Transcript
pastor: we are gathered here today to mourn the passing of our beloved friend

pastor: he passed almost one year ago and sadly, no one noticed until recently

pastor: always brought joy to others. always self-sacrificing for the good of others. he will be missed.

pastor: by our stomachs
*its a funeral for an expired box of mac and cheese*